CAMP WEBER OPEN HOUSE – June 10, 2023 10:00 AM – 2:00 PM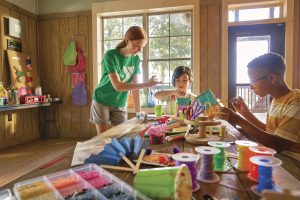 If you're still uncertain about whether Camp Weber is the right fit for your child? To address any concerns and provide you with a glimpse of the camp's offerings, Camp Weber organizes open houses every year. During open houses, you'll have the opportunity to interact with the staff, seek clarification on any queries, and explore the camp's facilities through guided tours. Reservations are required for attending the open house.
We welcome you to join us and discover all that Camp Weber has to offer!
Contact Us
If you would like to make a reservation for a camp tour, we kindly ask you to reach out to the camp office. You can schedule a tour with the Youthdask at your convenience by calling. 
Our team will be delighted to provide you with additional information or assist you in arranging a tour. We look forward to accommodating your needs and helping you explore the wonderful opportunities that await at Camp Weber. 
Open House Reservation Time
Reservations are required for attending the open house
:

10:15 AM – 10:30 AM
10:45 AM – 11:00 AM
11:15 AM – 11:30 AM
11:45 AM – 12:00 PM
1:00 PM – 1:15 PM