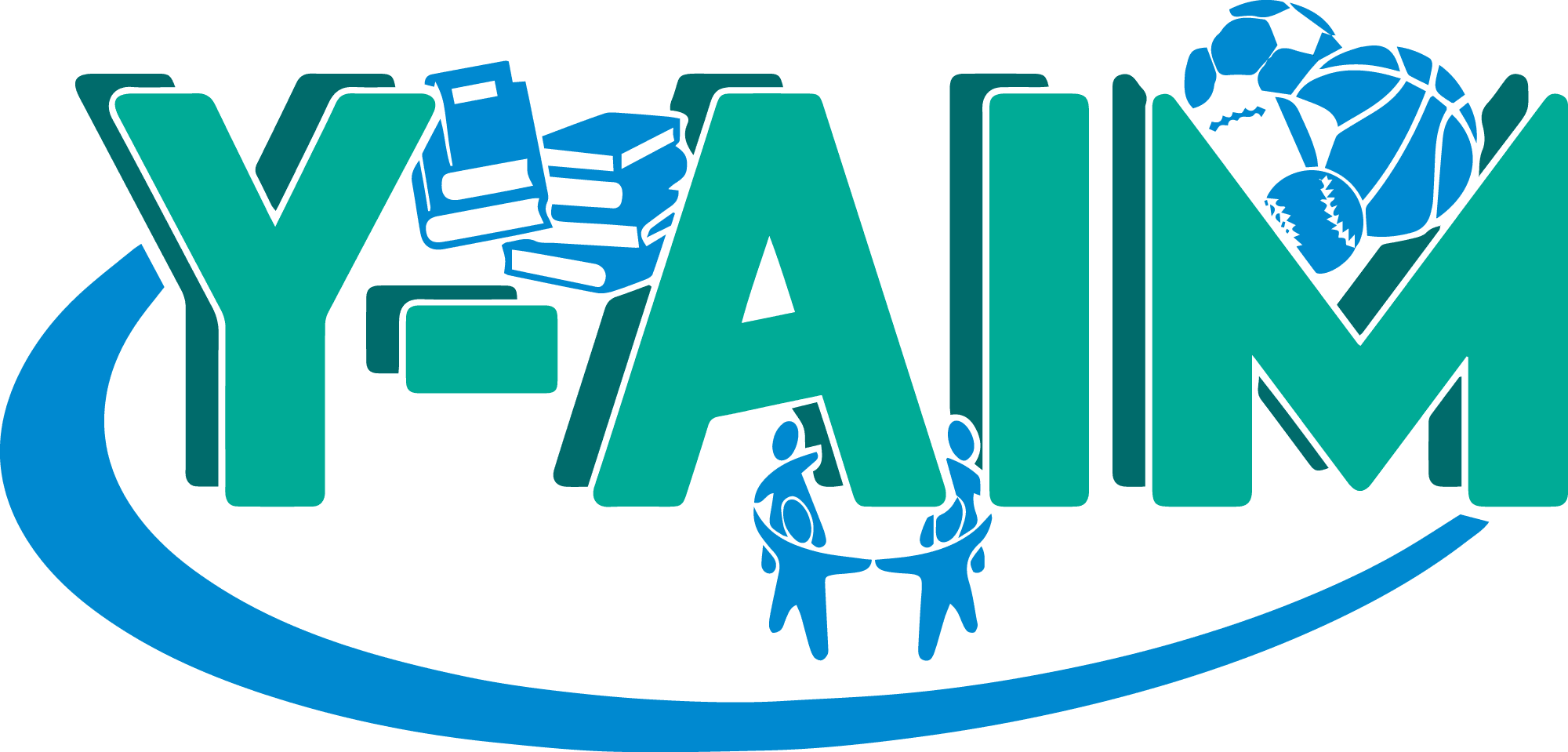 North End Outreach Center
1772 Dwight Street
Springfield, MA 01104
P: 413.739.6955
HOURS:
8:00 AM - 6:00 PM
8:00 AM - 2:00 PM open for in school enrichments/advocacy
2:00 PM  - 6:00 PM after-school program at the NEYC
FOR MORE INFORMATION: ygsoutreach@gmail.com
WAYS TO REGISTER:
Mail: P.O Box 16329 Springfield MA 01115
Email: ygsoutreach@gmail.com
Contactless Drop box: 1500 Main Street, Springfield MA 01115
In Person: Only at North End Outreach Centers
The Y-AIM program is a social intervention program designed to provide positive adult mentors, strong peer relationships, and academic support, in and out of school, to middle and high school students in Springfield. This program is offered at no cost to teens and their families.
The goals of the Y-AIM program are to:
Increase the number of high school graduates.
Provide a support system to ensure adequate progress through middle and high school.
Improve community involvement in promoting secondary education.
Promote more afternoon and evening services and activities for at-risk youth.
Increase home support/involvement via family events.
Increase school attendance rates.
Promote and offer training and workshops educating youth and parents about gang affiliation and prevention.
Develop youth education, basic skills to help teens become employed, and effective leadership skills.
PROGRAM STATS FROM THE 2019/ 2020 SCHOOL YEAR
A total of 318 teens participated including 147 high school students, 40 middle school students, and 131 combined Outreach Center teens. 100% (29) of the participating seniors graduated from high school. The graduation rate is consistent over the last 6 years.
THE ADVANCEMENT RATE FOR GRADES 9-11: 98%
OUR MIDDLE SCHOOL ADVANCEMENT RATE: 97%
THE OVERALL ADVANCEMENT RATE FOR Y-AIM: 98%
HIGH SCHOOLS:
Central High School
Commerce High School
The High School of Science and Technology
Putnam High School
Springfield High School
The Conservatory of the Arts
MIDDLE SCHOOLS:
Duggan Expeditionary Learning
Balliet Middle School
South End Middle School
The Conservatory of the Arts
Springfield Public Day
John F. Kennedy Academy
We provide remote learning and in-school services to the schools listed above. Our outreach programs are open to all middle school and high school students.
Through Y-AIM, the YMCA of Greater Springfield addresses the following identified problems for youth ages 11-19: school dropout rate, low student GPA, poor leadership skills, lack of parental school support, school attendance rates, youth development skills, health and wellness awareness, and teen pregnancy prevention. At the same time, our staff provides enjoyable, engaging, and supportive enrichment activities, including sports and recreation, cooking, computer training, art, field trips, dances, team building, swimming, fittness and more.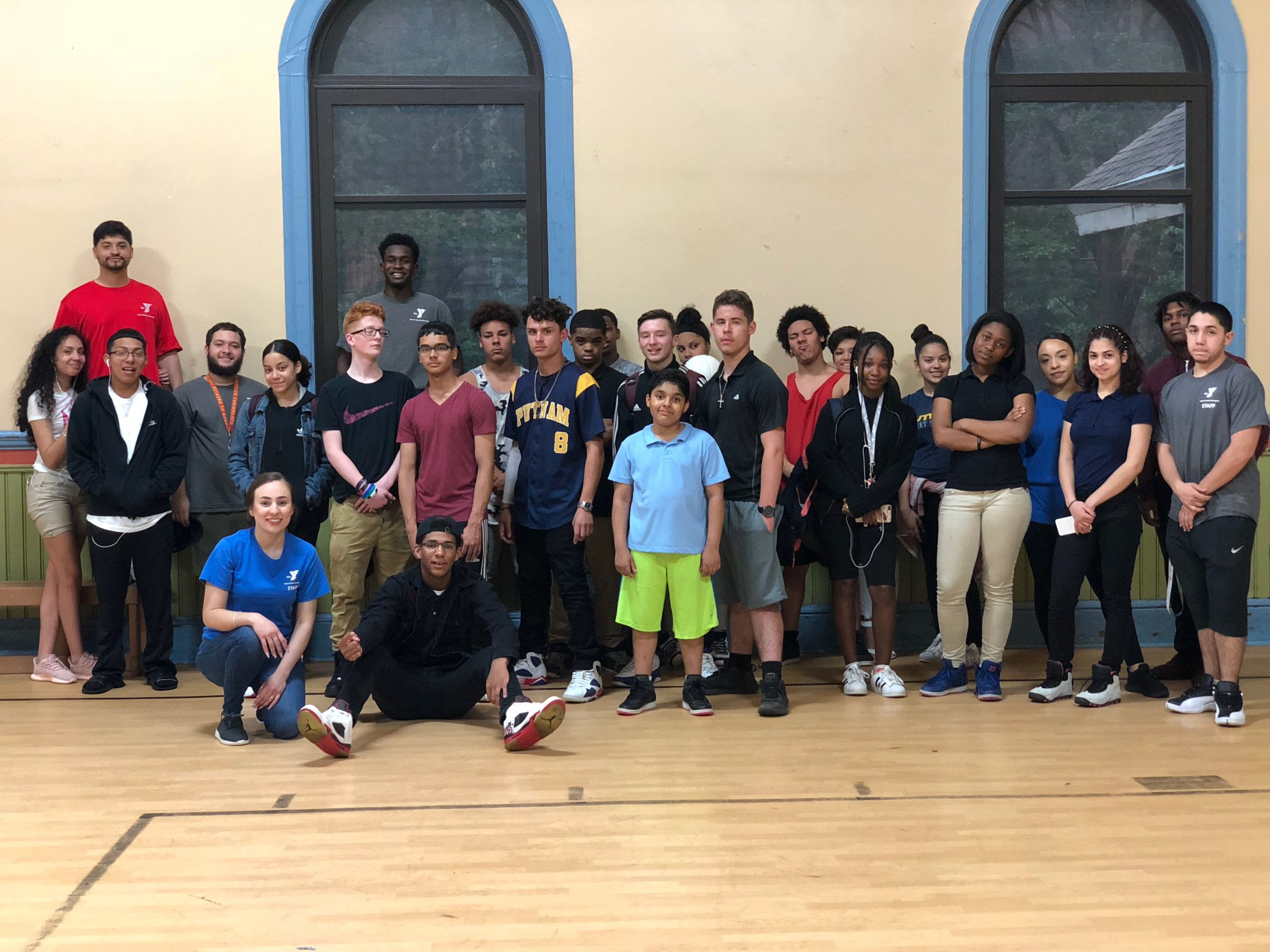 SUPPORT &ENRICHMENT PROGRAMS
One-on-one mentoring
Academic tutoring
College exploration and tours
Workforce readiness skills
Job explorations & Placement
Life skills workshop
Goal setting
Financial literacy
Conflict Resolution
Work Study
Leaders Club
Youth in Government
Music/Video Production
Technology & Social Network
Community Service & Volunteerism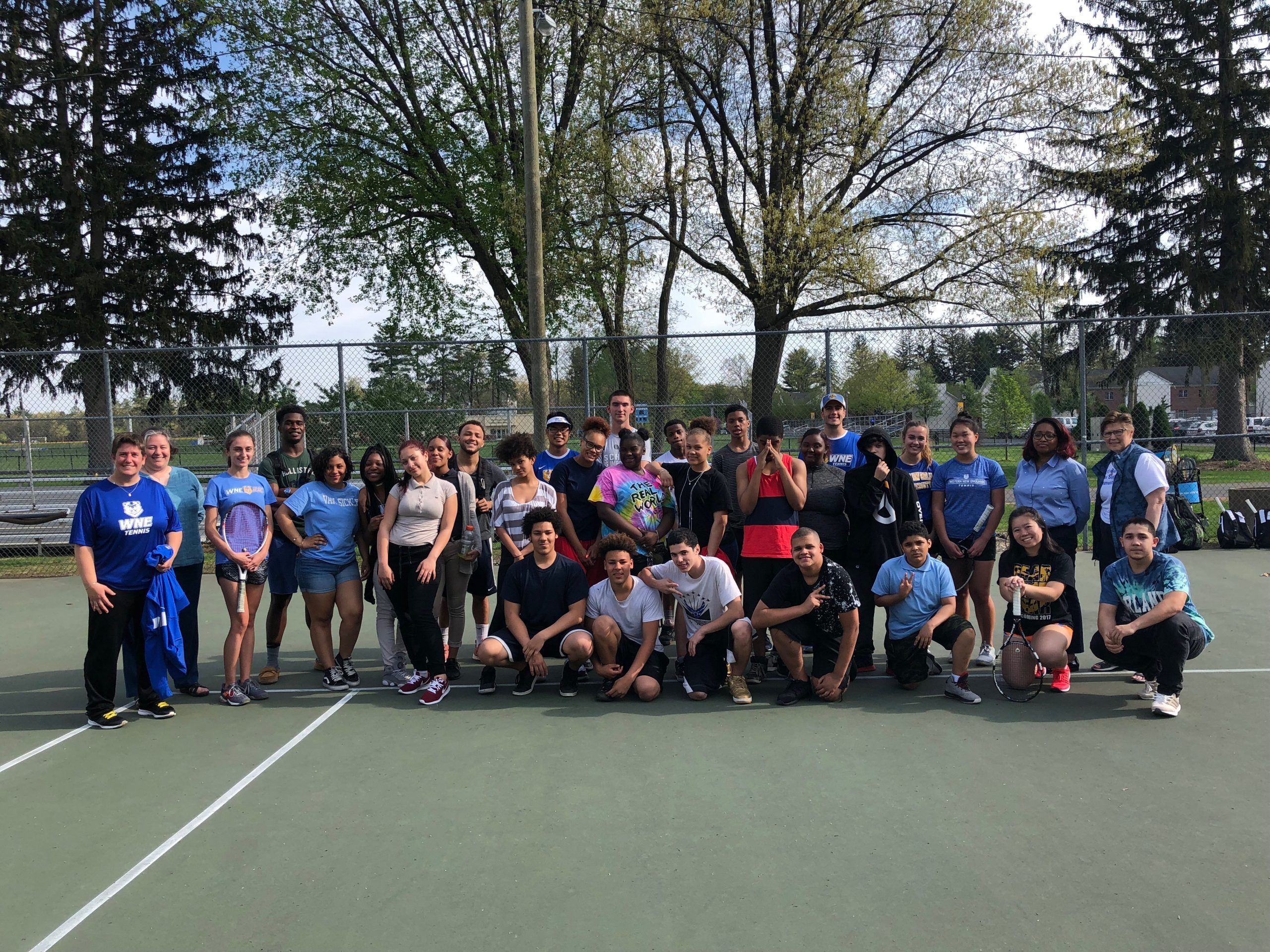 Y-AIM is offered Monday through Friday from 10:30 am - 6:00 pm
Students who are making academic progress
are given a choice of activities while students who need additional support are offered further academic help. Students have an enrichment activity, such as cooking, sports, or arts while practicing social distancing and CDC guidelines followed by dinner prepared by the YMCA. After a group meal, the participants have free time to engage in activities. The YMCA provides transportation home at the end of each day.
• 1 to 2 hours of remote learning time
• 1 hour of physical activity
• 1 hour of pro-social activity/enrichment
• Appropriate meals through our SFSP & CACFP contracts
• Small group activity
• Youth in Government
(5 hours are required, and this year's topics will include social justice)
• Field Trips
• Community Service engagements including volunteerism.
• Leadership development series
• Sportsmanship and teambuilding workshops & athletic coaches.
• College and Career readiness program.
Y-AIM was created in 2007 in partnership with Big Y Foods (a Springfield-based, family-owned chain of grocery stores), the Springfield Public School system, and the YMCA of Greater Springfield. The three partners identified a serious need for intervention in the academic and social lives of teenage youth, and the resulting Y-AIM program has proven to be highly successful, innovative, impactful, and results-driven. Initially focused on high school students and their transition into college, the community, and the workforce, Y-AIM expanded its program to service middle school students in 2014.
Our Youth In Government motto is "Democracy must be learned by each generation." Every person can make a difference. Youth In Government helps participants acquire skills that benefit them for the future.
As a YMCA program, Youth In Government focuses on the core values of caring, honesty, respect and responsibility. For the Y, strengthening the foundations of the community is our cause. Teens are encouraged to be active in their communities by fostering debate and problem-solving about local issues. We believe this program helps build informed, inspired, and service-oriented leaders for the future.
High school students in grades 9-12 and limited numbers of middle school students (middle school students serve as legislative pages) are encouraged to participate. Bi-weekly meetings are held locally for 60-90 minutes. All delegates participate in all-day state Pre-Legislative Conferences on three Saturdays over the course of the program year. The Model Government Conference is held in early Spring over three days in Boston. Officers attend leadership training before the conference. All participants are expected to complete any missed school work.
This is a place where teens become leaders in their community! Leaders Club is designed to offer young adults the opportunity to develop leadership skills as they provide volunteer service within the YMCA and their community. Sessions and events are balanced with values discussions, peer relationship building, and programs targeted at managing all aspects of a young adult's daily life. Leaders Club members participate in several social outings, including leaders rally weekends that include hundreds of leaders from all over the Northeast region. This program is extremely hands-on and is managed by an elected executive board of peers and a YMCA advisor.