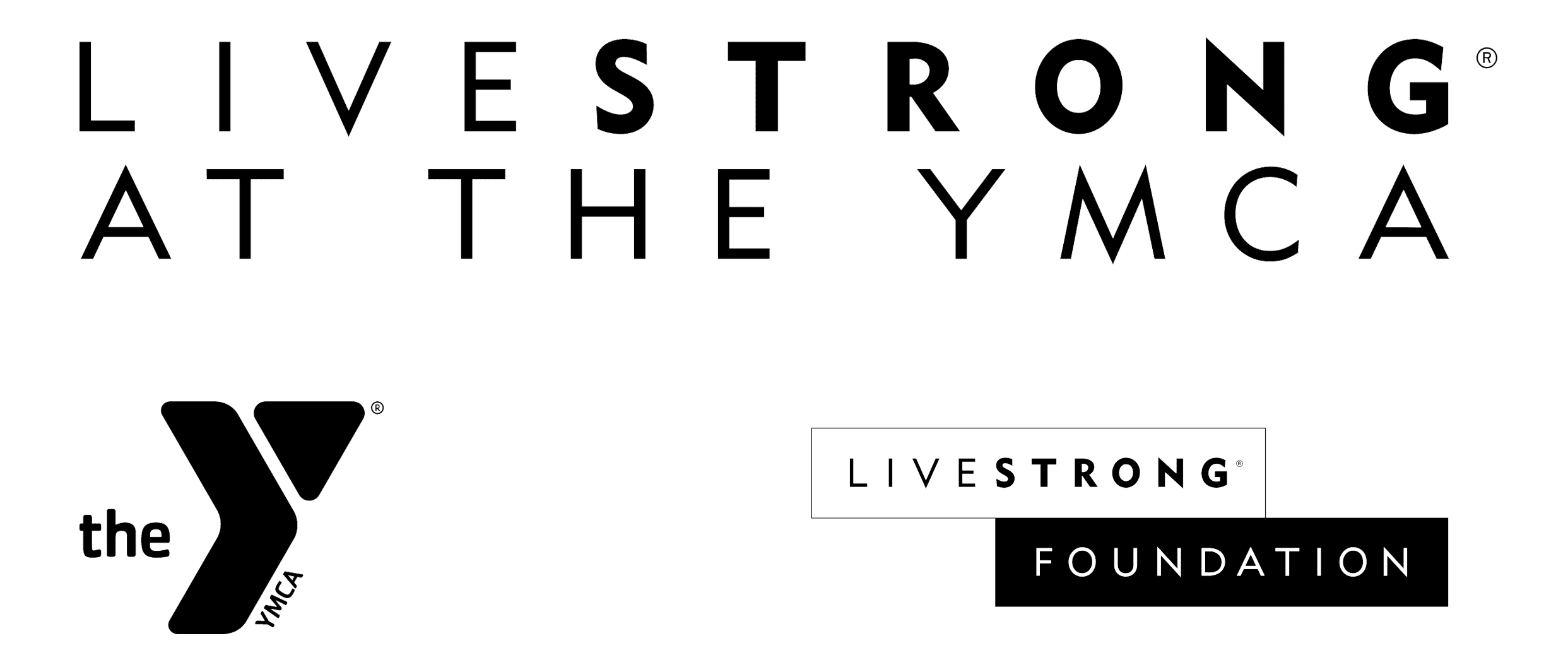 WHAT IS LIVESTRONG® AT THE YMCA?
LIVESTRONG® at the YMCA is a twelve-week small group fitness and wellness program designed for adult cancer survivors. The program is offered without cost to the participants.
Our certified instructors provide a supportive, safe environment for each class. Certificates include specialized training in the areas of cancer, post-rehab exercise, nutrition, and supportive cancer care.
Our goal is to help people build muscle mass and muscle strength, increase flexibility and endurance, and improve functional ability. Additional goals include reducing the severity of therapy side effects, preventing unwanted weight changes, and improving energy levels and self esteem. A final goal of the program is to assist participants in developing their own physical fitness program so they can continue to practice a healthy lifestyle, not only as part of their recovery, but as a way of life.
Research is now showing that physical activity can decrease recurrence and increase survivorship for cancer patients.
WHY IS LIVESTRONG® AT THE YMCA IMPORTANT?
This program fulfills the important need of the increasing number of cancer survivors who find themselves in the transitional period between completing their cancer treatment and the shift to feeling physically and emotionally better. The fact that the program in outside a medical facility and integrated into the community serves to emphasize that LIVESTRONG® at the YMCA is about health, not about disease. The positive and enthusiastic feedback that we receive from individuals who have gone through the LIVESTRONG® at the YMCA convinces us that this is a significant community program that fills an important, and previously unaddressed need of cancer patients and survivors.
FOR MORE INFORMATION ABOUT OUR LIVESTRONG® AT THE YMCA PROGRAM
THANK YOU TO OUR SPONSORS: