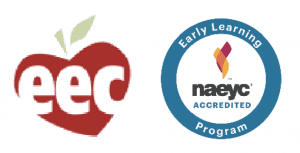 Our Learning Centers are a full-day and full-year program serving infants, toddlers, and preschoolers.
AGE: 4 weeks – 5 years old
PROGRAM OFFERS:
High-quality early childhood education programs for children 4 weeks to 5 years. Offer Families the unique opportunity to participate in many extra-curricular activities not found in most traditional childcare programs.
Our Early Learning Centers are licensed by the Department of Early Education and Care and are nationally accredited with NAEYC.
1500 Main Street, Springfield MA 01105
Monday-Friday 7:00am-5:30pm
413.206.5686
35 Post Office Park, Wilbraham, MA 01095
Monday-Friday 7:00am-5:30pm
413.596.9521 ext. 0a