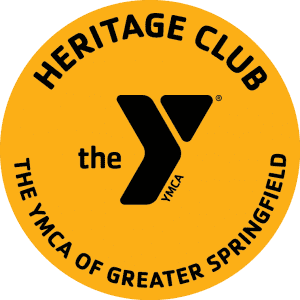 The YMCA of GReater Springfield Heritage Club
The YMCA of Greater Springfield Heritage Club was established to recognize and thank those members and friends who have provided for the YMCA in their estate plans.
As supporters of the Heritage Club, we are all aware of the significant needs of the community and maintaining that the Y doors are open to all not only now, but in the future. Through planned gifts, donors are able to provide substantial support while continuing to provide for their own life needs and beyond.
In the case of the YMCA of Greater Springfield, the Heritage Club will assure, just as gifts of the past have helped create today's successes, tomorrow's potential.
We cordially invite you to become a member of the Heritage Club. You are eligible to join the Heritage Club if you have arranged for one or more of the following planned gifts:
Bequest & Wills
Charitable Trusts
Life Insurance
$15,000 Cash Gift to EndowmentPlease consider supporting the YMCA of Greater Springfield's future through a provision in your estate plans. If you have already done so, kindly let us know so that we may enroll you in the Heritage Club. For questions about planned giving or to enroll in the Heritage Club, please contact me at:
Dexter Johnson, President & CEO
YMCA of Greater Springfield
P.O. Box 15329
1500 Main Street
Springfield, MA 01115-5329
Phone: 413-206-5662
Email: djohnson@springfieldy.org